7 May, 2019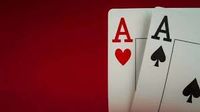 Cluesmith of many chatrooms, Sam has stepped forward with a classy puzzle of his own this week, with a double Nina to discover, and a strict restraint to admire.
From Sam: "I've been a fan of Dorothy Sayers since I was a teenager. Re-reading one of her short stories - Uncle Meleager's Will - I was inspired to create this grid..."
There are some beautiful clues here, several neat innovations and a few less common words too. Feel free to download and get solving, sharing your insights, hints and feedback in the Comments below.