3 June, 2019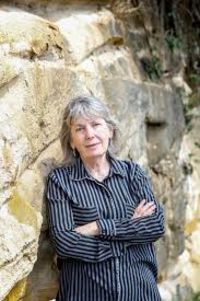 SUE BUTLER is synonymous with Australian English, as you'd expect of someone who's name nurses TRUE BLUE.
For many years, Sue oversaw the Macquarie Dictionary, ushering the nation's tome into its 7th Edition. She's also the author of the Dinkum Dictionary, plus her more personal musings in The Aitch Factor. And last year, Sue was made an Officer of the Order of Australia for services to philology.
More recently, The Butler has been busy building a lingo-laced platform in the shape of her lively blog, a site awash in new words a-la the bunch listed below. How many have you met before? And as a treat, a full-blooded WoW, can you craft a neat cryptic clue for any of these specimens. Sue would be tickled pink if you did.
CANCEL CULTURE - a form of boycott, where followers remove their attention from the offending person, depriving them of a following.
CONCIERGE PARENT - mother or father who offers to solve all of life's problems for the child.
KAMBO - venom of an Amazonian tree frog, used to purge the body and in the process free the mind from unwanted baggage.
ROBODEBT - automated system for recovering sums owed, notably used by Centrelink to recover money overpaid to welfare recipients.
SOBERISTA - modern teetotaller
TASSIE TUXEDO - puffer jacket
UPLIT - uplifting literature
WELLDERLY - senior citzens who enjoy good health; aged and hale