23 March, 2013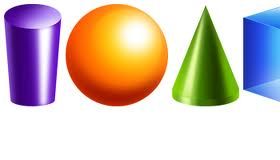 Our 3D challenge drew a record 14 players, and I didn't even play ball! Nor did I vote, entrusting the tourney to you players holus bolus. So, to see who wins the crossword calendar, let's start with the 3D category.
3D WORDS
Shared silvers and shared golds in this category. In ascending order, we have:
DODDLE: Led astray over rum in piece of cake [Triple Threat ices the sponge with 9 points/5 votes]
WEDDING DRESS: A white outfit for match? [I do like Day Tripper's pun for a 9/3 dowry.]
HIDDEN AGENDA: Cryptic setter holding paper to scorn, finally showing ulterior motive [Trixie shares the podium peak for a bespoke container, with 11/4.]
DUNDERHEAD: Idiot died then zombies devoured her in a frenzy [This splits the gold for Hat Trick with 11/3.]
++
TRI-words
TRIBUTARY: Little River Band try guitars pared back and distorted [Bizarre Love Triangle does a masterful remix for 8/3]
TRIFECTAS: Craftiest flutters!? [Clear category win for Tic-Tac-Toe with a whopping 20/7 return.]
Though while that's the best single clue haul, I tallied all votes accrued across both echelons to find the winning candidate. In ascending order: Triptych 1, Tribal Vice 3, Trifle 3, Triplets 3, Ternary 5, Little Pig 6, Day Tripper 9, Times A Lady 9, Bizarre Love Triangle 10, Tri Hard 12, Triple Threat 19, Trixie 20, Tic-Tac-Toe 25, Hat Trick 27.
Howzat eh? A brilliant effort in a dazzling field of players, with some of the best clues that DA.com has generated, certainly in terms of overall excellence. And again, I wasn't part of the party. Or maybe that tells me something. Well played and thanks for the TRI-bunal duties.
And a final hurrah for a steady-handed Hat Trick who wins the 3D Crossword Calendar Don't worry about April looming – this is a great and good-hearted diversion any time. Go buy one.
"