19 March, 2013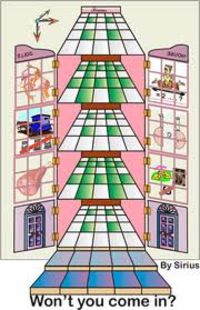 I have a great prize here in the Word Cave. All I need now is the right contest. Eric Westbrook is the dynamo behind the 3D Crossword boom in the UK, a fiendish offshoot that has helped raised awareness and funds for kids in need. Every year his team distribute a calendar, with a dozen 3D puzzles crafted by such big-name volunteers as Anax, Arachne and Enigmatist.
Such a treasury can be yours, eventually, if we concoct the right contest for this week's Storm. What can we do? Something cuboid? A triple-meaning clue? File your ideas here, and I'll pick the best to launch later this week.
While this think-a-thon is not part of the prize scramble, it can only help if the winning idea (maybe yours) suits your own devious fortes. The suggestion box is open.