23 September, 2012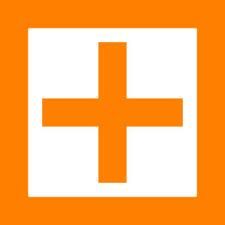 Thanks for your patience this week, as I needed a few days extra to tabulate our Extra Alphabet. The playing stocks numbered seven, with some dazzling ideas. (Though I will note many Dabblers offered smart means of acquiring a letter – like Gynaecomatic's OFFEND for F – instead of signalling this one letter is to be added, or inserted.) Bearing that glitch in mind, here's my anointed ABC of add-ins:
A – again (Spear Carrier)
B – absent – a B sent (Like)
C – carbon capture (Third Leg)
D – claim the Fifth Amendment (Gyno)
E – attache (Moron)
F – flashing (Moron)
G – gas well (Wafer)
H – hover (Read all about it)
I = pinion (Moron)
J = jack-tar (Spear Carrier)
K = put on a kilo (Third Leg)
L = learned (Like)
M = ATM (Moron)
N = haven (TL) & intern (Moron)
O = ring-in (Wafer)
P = padded (TL)
Q = turn partner in – Q with U (Like)
R = tier (RAAI)
S = sentry (TL)
T = keeping time (Moron)
U = turn in (Wafer)
V = V. Putin (Like) & taking five (Moron)
W = winter (Wafer)
X = hasten (my favourite, from TL)
Y = Andy (RAAI)
Z = putz (Moron)
Adding up credits, Moron is our majordomo on 8 berths, followed by Third Leg on 6, and a bronze bonus for Like on five. (So reveal your true ID, idiot, and English Through The Ages will be sent your way.) Pleasingly, without any agenda, I note that all players chalked up a place in this handy new ABC, a belt of brand-new ammo for future clues: beware.
So thanks for the thinking, and the additional arsenal. And let's do some incognito clueing on Tuesday, eh? Yours superfluously…