27 May, 2012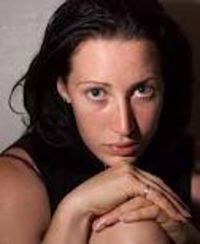 At Wordwit Mall, adjacent stores create odd phrases. Jana Rawlinson, say, seems embodied by the pairing of Rebel Sportsgirl, while a Nepal Boozer (KL) would have to be a Kathmandu Lush, throwing the clothing and juice joints into the one surreal phrase.
Bearing in mind that a few of these establishments may have been recently ravaged by the retail ordeal, can make a neat list of these other outlets? [And what other pairings from Shopping Town are possible?]
How fat am I? (GMS)
Enhance Liberty (BF)
Where frame bits go (JB)
Entice singer (SD)
Bomb airport (TFC)
Pool hall? (CH)
Bull paddock? (CRD)
Missing link's niche? (FG)
SOLUTION NEXT WEEK
BB363 SOLUTION: (AGED + R) EDGAR (AGED + S) DEGAS
"