21 August, 2011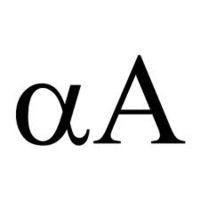 Unplug the Greek letters inside each cluster below. (Watch out – as some entries on this list own more than one embedded letter.)
Part two of this challenge is to then switch the eight extracted letters into alternative niches to make eight familiar words.
(Feel free to post your own Greek mind-benders in the Comments.)
audrhope
chipe
emudna
ledetausen
pipsie
stietali
tiotanus
uxide
SOLUTION NEXT WEEK
BB323 SOLUTION: Monkey Grip (Helen Garner), Oscar and Lucinda (Peter Carey), Dirt Music (Tim Winton), The Thorn Birds (Colleen McCullough), The Bride Stripped Bare (Nikki Gemmell), Johnno (David Malouf), Robbery Under Arms (Rolf Boldrewood), The Slap (Christos Tsiolkas), Schindler's Ark (Thomas Keneally), The Time We Have Taken (Steven Carroll)
"