9 November, 2010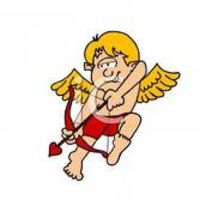 Wedding bells continue to chime this week – in the wake of our nuptial Birdbrain. But this time we're hoping to match-make partners whose surnames contrive a blissful double-barrel.
Let's imagine Betty, the star of fetish photography, tied the knot with media baron Ted, then the world can expect the Page-Turner clan. Or if fashionista Coco threw in her considerable lot with Friends star, David, you'd be throwing handfuls of organic rice on the Chanel-Schwimmers.
That's your challenge, Stormers: to concoct the juiciest, funniest, most implausible doublets, pairing well-known bods at the altar. Feel free to embrace anachronism, where partners can unite across eras – or dabble in the same-sex category, such as soccer star George and Goon Peter combing to be Best-Sellers. Or author Kate and actress Minnie eloping to become Holden-Driver.
Re which surname opens, just let the pun decide. And of course the sound is more important than the final spelling, as Chanel-Schwimmer illustrates.
Best way to present your offerings are as equations, like so:
Author Roald + swimmer Lisa = Dahl-Curry
Journo Charles + princess Di = Wooley-Spencer
Hollywood comics Billy + Lucille = Crystal-Ball
If you can, resist the temptation to enlist fictional characters (Jane Eyre + Jana Wendt). By Thursday sundown we should have plenty to compile a top seven in both the hetero and same-sex categories, with the winner being the matchmaker to earn the overall majority. So aim wisely, cupids.
"