23 April, 2011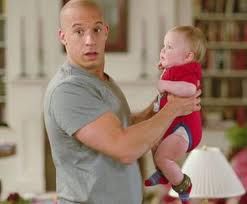 Still not sure if this week's alternate game was a Birdbrain or a Storm, but we had some fun nonetheless, with 70 entries turning Neptune into Keating, or uploading Mistake MySpace.
For the record, we still have a handful of clues yet to solve, including Boniface's intriguing combo: Anax in hiatus. Or is HERNIATED DEAN MAYER the gag? Sounds painful, and not a fate I wish on any setter.
But enough patter – let's get down to the doubles that matter. Among the welter of excellent clues I picked nine gems for us to celebrate, including a late entry from the philanthropic Sam (the man to make a Master List), which needed solving to appreciate. In order of appearance, the best:
Attractive poor = BEAUTIFUL PENURIOUS (RK proves that it's not what you own…)
Ruined composer = DESTROYED BEETHOVEN (RK again, composing and decomposing – exquisite.)
Actor agents = VIN DIESEL MIDDLEMEN (Five-star double feature from Boniface)
Absolut & Tonic? = DEFINITE MEDICINE (Just adore SK's clue. Could be the new Elmore Leonard.)
Enlightened teaching? = VOLTAIRE DOCTRINE (Another gorgeous clue, from recidivist RK)
Princecraft? = MAHARAJAH CATAMARAN (El Pez suspected his offering was impossible. Nine minutes later, Boniface solved it. We swim among some clever sharks.)
Obama on a mission = CRUSADING PRESIDENT (Or COMMUNIST MORMONISM, as Nib suggested. But RK's snapshot of Capitol Hill sealed her alternate mastery.)
Let's call it 'iSnack2.0' = REDEFINE VEGEMITE (Guess who? Yep, with another killer clue.)
The Farmer Wants a Wife? = BACHELOR BUCKEROO (Always impressed when a common phrase or title can be skewed into a clue. Bravo Sam.)
Nine bell-ringers, with one camponoligist the clear winner. Buxom kudos, RK, and well done in the Alternate hellhole all players. A new Storm next week, with an Archibald announcement in the interim: the pick of Picture Puzzles. Have a chocoholic and easeful Easter.
"