1 July, 2014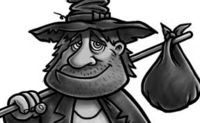 A year ago, the Guardian setter Tramp came up with a different sort of clue:
See Zapruder film oddly edited – he might have removed guns? (8)
The answer is DISARMER. The wordplay asks you to isolate the odd letters of SEE ZAPRUDER FILM, namely SEARDRIM, then 'edit' those into your answer.
Ingenious, and inventive. I can't recall the recipe from an earlier puzzle, though there may be other versions out there. What say we have a bash at this rare technique, cooking up our own alternate realities? See who can be the new recipe's master chef. My first lunge:
Trampoline oddly damaged by shrub = PLANT
Now and then, take a selfie somersaulting in walkway = AISLE
Tut-tut-tut-tut Joe Hockey, regularly failing? = ECHO
Who will master the alternate anagram?
"