8 March, 2017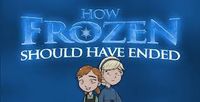 That (c) in brackets is recognition of LR's wonderful crossword in last week's Fairfax papers. If you haven't hunted the puzzle down, then look to the archives for Monday Feb 27, on the cusp of the Oscars.
The gimmick - if I can murmur spoilers - asked you to give some actors an alternative last letter, where RENNER, if he was enlisted, became RENNET. Or SWANK morphed into SWANS. A delightful puzzle - and a very cute idea for a low-watt Storm.
Rather than concocting cryptic clues this week, let's see who can apply the best alternative ending to a movie. All you need do is manipulate a flick from any era or genre, and provide a revised synopsis. For ex:
PLANET OF THE APEX - alien civilisation that functions on philanthropy
MANCHESTER BY THE SET - cheaper linen in bulk
ANT-MAX - tiny road warrior out to wrest the earth's last sugar hit
FINDING DORM - frat-boy quest involving too much liquor and not enough orientation
The box-office is all yours. See who can win the Oscar for Best Corruption.