20 November, 2010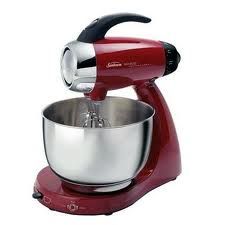 I pushed, I pulled. I hemmed, I hawed. I dithered, dallied and in the end draft a not-so-shortlist of succinct excellence. Below you will enjoy not 10, not 15, but 20 two-word clues of the Anagram persuasion, all of which fulfil the brief of being short, smart and original.
Don't despair if I somehow ignored your byline, or overlooked the wealth of your golden offerings. I had to be nerveless, impartial and true to my cryptic yogi, who lives in council housing near Warrandyte. At first pass, I'd garnered a list of 27, but that could never do.
As for the matter of signposts – which work, and which stink – I will revisit that very subject next week, in light of this momentous Storm. Of course, you can take as read that all 20 gems on show below employ an indicator of style. In order of arrival, the best:
Unknown Madonna = Anon [Mr X]
Tipperary appeal = prayer [Mr X]
Badgering redhead = ginger [Mauve]
Appropriate beatitudes = suited [philth]
New marathoner = another [dg]
Steak marinade = Diane [dg – clever]
Shoot messenger = green [Sam]
Favourable period = ripe [dg]
Lamb korma = ram [dg – delectable]
Game fixing = gin [dg – on fire]
Romanoff residence = manor [JPR – majestic]
Don windcheater = teacher [SK – clever recycling]
Sunbeam Mixmaster = stream [SK – poetic, liberal, but somehow wonderful]
Illustrate quality = stature [dg]
Pioneer newsletter = settle [Mauve]
Keep marinated = retain [PRS]
Pancreas concerns = [dg]
Earthquake epicentre = heart [dg]
Thoroughly smoking = hot [dg]
Dog's breakfast = Staf [xobhncul – a late entry with lots to love]
To spare you the tallying, I can declare dg to be the emphatic winner of this clueing frenzy, earning a massive nine rungs on the premium ladder, with Mauve, Mr X and SK sharing silver after daylight. A stand-out contest, and a deserving winner. Some sublime clues here, all deftly indecorum (coined). Look for another tempest on Tuesday.
"