17 April, 2014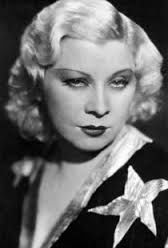 Back when the silver screen was lustrous, matters of lust and language were tightly monitored. In 1933, the Motion Picture Production Code (otherwise known as the Hays Code after Hollywood's chief censor) composed a list of words forbidden to be heard in film.
Most make a prudish sense. God or Christ was off the script, if spoken in vain. Then there were the bodily taboos of fanny and nuts, along with the business of getting down to business. Whore and slut seem starker than alley cat (female) or tomcat (male). Others leave me stumped. Here's a sample:
broad/bat/hot (for a woman)
chippie – what, no carpenters?
cocotte – no cookery?
goose – huh? Seems a bit bird-ist…
hold you hat or just hats!?
louse/lousy – can you believe that?!
nance/fairy/pansy – is this affirmative action?
nerts – meaning what?
So what's your take on such a table? Can you flesh out the vaguer offences? You reckon such bans make the least scrap of difference? And what possible words might offend the modern audience now?!