25 September, 2012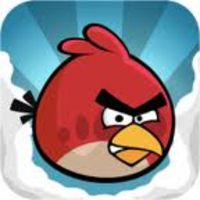 Appropriate, I suppose, we apply our verbal skillz to some top iPhone apps. Simple on the screen, perhapps, the game is about turning two FIXED titles into pleasing wordplay, and then TWO apps of your choosing. In the end, you file your best foursome, two from each category, and await approval, applause and appreciation on Friday.
On the fixed list, where both must be filed:
ANGRY BIRDS
WORDS WITH FRIENDS
On the optional list, your own app offerings included, where TWO must be filed:
FLIGHT CONTROL
FACEBOOK
SHAZAM
KINDLE
BUMP
FRUIT NINJA
POCKET GOD
URBAN SPOON
GOOGLE SEARCH…
…or any app you care to name. (And if it's good – or wordy – tell us about it.) That's the game in a nutshell: to clue the first two, and any other two. Use an 'appt' alias, and submit your four best clues by Thursday 9pm, with all parties voting over Friday. (And Mauve – or CL – if you can offer a hand, just drop me a line on DAmail.) Voting is 3/2/1 per mandatory app, and 4/3/2/1 across the remainder. Don't dally, Dabblers: get appy.