20 August, 2013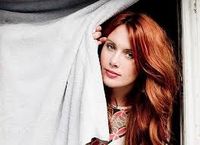 This week, can you shine at the ancient art of anagrams? The challenge is to pick an artist of any kind – a muso, a writer, an actor, a painter – and convert their name into a mock-title they've created.
PETER CAREY, say, could be CAREER TYPE, which warrants the blurb: a New York exec marries an apiarist in a glass cathedral. Or RUSSELL CROWE could be in a movie called ORWELL'S CURSE, where a man is trapped on the Big Brother set with live rats and high ratings. While CLARE BOWDITCH may sing an Irish ballad about an unknown poet called CELTIC BARD WHO?
That's the game. No need for aliases. Or voting for that matter. Let's just roll out some quality mix-ups, and see who can find the ideal project for the perfect auteur. The best will conjure a plausible title of work or song, and give us a telling summary of the output, according to the auteur's past. Let's mix.