24 March, 2011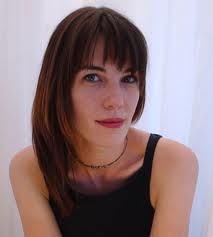 On Monday week – that's April 4 – Melbourne citizens have a chance to sink a beer, or turn an ear to author Kate Holden and myself at the Bella Union Bar, in the old Trades Hall. The event is under the Wheeler umbrella, and goes by the name of Two Sides of the Story, An Evening with Kate and her Crossword Mate. Or something similar.
Should be fun. Kate's book about smack addiction and living the brothel life must share some thematic overlap with my own black-and-white confessional – I'd be grateful for your suggestions.
The session is free, though you do have to book, to help the hosts juggle the numbers. We kick off at 7.30, and for those new to unionism and/or alcoholism, the Bella Union Bar is first floor on the corner of Lygon and Victoria Streets. Just look for the hero portrait of Gough on the landing.
(PS – before then, don't forget the retro-puzzle foray on the next Can We Help – delayed by some electoral commotion in NSW – and a Monday natter on 3AW, around 2.30, with lateral thinker Glenn Capelli.)