3 December, 2011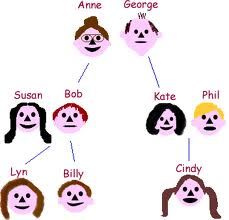 While our noodles are still fresh from all that recent word-coining (and yes the Neology results are set to be posted this arvo), I thought you may appreciate this challenge from an emailer named Mel. Her family dynamics have gone to expose a gap in English, which Mel outlines:
One of my sisters is the only person in our family to have a niece and a nephew. Is there a word that encompasses both, as 'sibling' does for brother & sister?
Sounds simple enough, but the word's not cousin. Or nephice. What is it? And if English can't provide a proper answer, then let's make one up to offer the Macquarie's next inventory.