30 August, 2016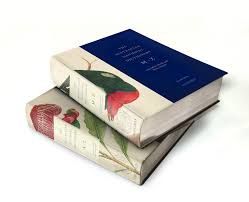 Melbourne bodies, help us raise a schooner to toast a brand-new dictionary landing in the Australian landscape in a few weeks. The event is free at Readings bookstore, though bookings are essential.
I'll be chatting with the lexicon's leading lights, Bruce Moore and Amanda Laugesen, getting their take on Ned Kelly pies, mates' rates, motorbike frogs and grey nomads. Plus these other entries below, which seem ripe for clue-crafting.
Can you convert any of these home-grown terms - including definition - into a bonza clue? An admiring tip of the Akubra to the pick of the crop. (As you can see, I've only raided the early alphabet, so rich is this lexicon.)
AMPSTER - decoy who works with a sideshow operator, acting like an enthusiastic onlooker to arouse the interest of others; spruiker's stooge
ANGASI - mud oyster
ANZACKERY - wartime memorablia
AUSTERICA - mishmash of Australian and American culture, as coined by Robin Boyd
BIRRIDA - gypsum claypan
BOKO - animal blind in one eye
BUCKEENING - ritual killing of the enemy for kidney fat
BUNYIPIAN - fantastic; monstrous
CAFE LATTE SET - you know who you are
COWPAT LOTTO - fund-raising game involving a paddock of numbered squares and wandering cattle
CRAWLSOME - obsequious
DREY - possum nest
FANTAIL BANGER - heavy morning coat
GONCE - money
Perhaps I'll unleash H-Z next week, closer to the lexicon's Melbourne lift-off. Be great to see youse there. Ooroo.