21 May, 2011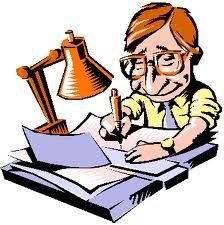 Next Storm, what say you submit trash, with just a handful of dazzling exceptions. That way, I can recognise those gems at leisure, give them medals, and nobody feels shocked, or cold-shouldered. But nah. You won't, will you? Instead you make judging just that little bit harder every week. Right now, I feel like the nong who spiked JK Rowling's introductory letter, as no doubt my picks won't be yours. But that's why we all love what we do.
So here's my list of bestsellers, sixteen books with the right writers attached, plus the 'surefire' three as finale. See if I'm reading things right:
Dangerous Liaisons by Dominique Strauss-Kahn [SK as topical as always.]
The Sun Also Rises, by Gary Ablett Junior [Mauve has fun with son, and Sun.]
The Lovely Bones by Tim Flannery [RV conflates disciplines]
A trilogy from Lily Serna: The Power of One, The Life of Pi, The Story of O [Maybe not 'original' – see the forum fluke – but SK's trifecta is golden.]
Much Ado About Nothing by Jerry Seinfeld [From stage-com to sitcom, care of AK.]
Of Mice and Men by BJ Skinner [For anyone who did Psychology 101, you'll embrace the work of Professor RV]
The Story of O by Garth Nix [DC getting the giggles at Ground Zero]
The Curious Incident of the Dog in the Night-Time by Lindy Chamberlain [Ooooh this went close to a placing. RK on the rampage.]
What Katy Did by Russell Brand [But who did what to whom, RK? Lovely coupling. On paper at least.]
The Slap by Zsa Zsa Gabor [Mauve revives a tanty of yore]
The Rivals by Jasper Fforde and Kate Holden [Of course Ford Madox Ford would have blown Kate out of the raceway, Mr X]
The Kamasutra by H.P. Lovecraft [A nyuk-nyuk I invoked in a crossword one time, but worth a reprise, and Mr X is right]
The Alchemist by William Golding [As juxtapositions go, RK's tack is almost poetic]
The Three little Pigs by Virginia Woolf [Huff and puff from JD.]
BRONZE: Love's Labour's Lost by Barry O'Farrell [Boniface at the political coalface]
SILVER: So Long, and Thanks for All the Fish by Salman Rushdie [Not only does LR's opening pun work, but the surname feels like a bloke in a hurry, yelling out such a valediction.]
GOLD: The Beach by the Bronte sisters (Victorian readers can use their nom de plumes – the Bells) [Mr X wins our readathon for a pun that keeps on giving. A double entendre, doubled. Author, author!]
Thanks for magical library tour, as well as all the fish. And keep the tormenting excellence coming. I'd be lost without your torrent.
"