4 October, 2016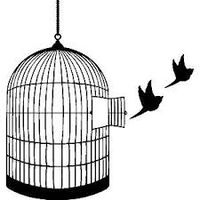 To bookmark the blog's disappearance for 10 days - damn domain disputes - let's try a Storm where beasts beat a retreat.
Pick any word, where any kind of animal is nesting. Perhaps that's a PUMA in SPUMANTE, or the OWL in SUPERBOWL. Once these animals go AWOL, you are left with SNTE and SUPERB to clue.
That's the trick - concocting a clue that defines the original word, yet wangles the wordplay upon the leftovers only. Here's my first stab:
PAVI (PAVILION) - Cake on one stand
BRIE (BRIEFLY) - For a twinkling French wheel?
C (CRAVEN) - C-Chicken
Have some fun with the format. See who can qualify into the Who's Who of the AWOL Zoo.