22 July, 2015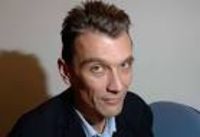 John Rentoul, chief political hack for The Independent, has been compiling a shame-file of banned words for the last few years, buzz-phrases that have lost their buzz. Shame-file might well be listed in a future edition.
Nonetheless, in his current book, The Banned List (A Manifesto Against Jargon & Cliche), the culprits are familiar, from age-old question to your call is important to us. And other bugbears below.
For this week's Storm, a chance to freshen some stale modernisms. Who can compose the zingiest clues, ensuring a definition element or allsion is included. God speed.
BOOTS ON THE GROUND
COMFORT ZONE
DEATH KNELL
EPIC FAIL
FALSE DAWN
GAME-CHANGER
KICKSTART
LEARNING CURVE
NO-BRAINER
PARADIGM SHIFT
REINVENT THE WHEEL
SILVER BULLET
WOW FACTOR
Enjoy the jaded!