6 October, 2013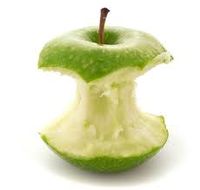 Today's answers only use bdfghijklpqty, those letters that extend above or below the line. If you flit tidily, you should get fifty-fifty. KO (3,3), say, is big hit.
And if you manage to hit all these answers out of the park, then can you create your own 'bdfghijklpqty' answers, adding clues with your name & byline?
Fruit core (3,4)
Lied (3,3)
Lazily stand up (4,4)
Delirious ride (6,4)
Dazed granny (5,5)
Insincere melee (4,4)
Catnap? (7,3)
Frisky slob (7,5)
Lewd limerick (6,5)
Sore quad (5,5)
Measles? (3,6)
Lob morsel (6,6)
SOLUTION NEXT WEEK
BB430 SOLUTION: Ohio/Washington, poplar/cherry, Cordelia/Goneril, basset/terrier, Sampras/Hewitt, Borg/Rafter, base/vile, torpid/lethargic, foot/oesophagus, Lismore/Eden (Other pairs are possible.)
"