27 October, 2012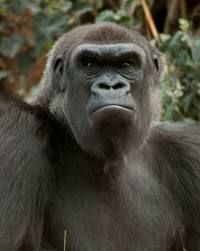 Fittingly, our bestial Storm was a dog's breakfast, no small thanks to my split-level voting system. To be fair, some players observed this directive, but most identified the request as migraine material. In the end, I hesitate to say, the better clues won out. (My hesitation is false modesty.)
The goal was to make the best all-animal clue. And for a change we have three clear winners, though the unluckiest Dabbler is my own favourite, Mufasa, whose APE clue – Parrot and parakeet take a trek (on the fly) – had a rich menagerie, earning 5 points/3 votes. But now let's see who occupies the podium:
Skua'd had some eye-catching skillz, gaining 8/4 for REDBREAST: Bread crumbs as stuffing for leftover Christmas bird?
Silver went to Shrimp, drawing 10/5, for a gracile ORYX: Steer across line of antelope
But Gazza gets gold this week, or Gary Larsen, aka DA, with a boastful 19/7 for the fauna foursome behind GILA MONSTER: Badger, tiger, salmon, lizard
By DA, of course, I mean David Attenborough, who passes on his thanks. For the record, adding up all points gained across each bestial double, we have Gary 19, Shrimp 12, Skua'd 11, Mufasa 9, Wombat 5, Chookie 5, Kermit 3, Babe 2.
As an aside, I'm having a few Storm thoughts about our smoothest MO. These include explanations for final filings only, lesser votes to ease admin, and relying on theme suggestions to reduce the chances of my GILA coup seeming a fix. Would love to hear your own inklings. Congratz all critters.
"