26 May, 2016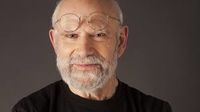 Thanks for the clueing & general sardoodledom on-site while your host has been hobnobbing in Sydney & The Gong, cracking puzzles, sharing nerdery & seeing some remarkable sessions. More about that later, plus other gigs to come, but let's return to the joy of kneading names.
This week I present a dozen VIPs, each of whom can boast a one-word memoir. Which makes this week's Storm something of a Birdbrain too: can you identify each life-story in question, and can you convert these luminaries into wordplay loops (no definition required)?
To help you conquer Task A - together the one-word titles can have their initials jumbled into Q BLOG TREMORS. While Task B is all yours to dazzle in.
Andre Agassi
Martin Amis
Bob Brown
Tim Cahill
JM Coetzee
Christopher Hitchens
Ariana Huffington
Chrissie Hynde
Henning Mankell
Oliver Sacks
Jennifer Saunders
Magda Szubanski
Your clues (and memoir stabs) below please...