30 December, 2012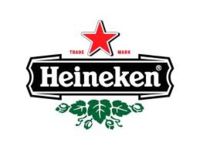 Today we offer brand-bits, or grabs of letters and symbols from a dozen well-known labels and companies. If NEK is taken from Heineken, ARU ends Subaru, or E-O nestles in Video-Ezy, then how easily will you rebrand this lot?
(And can you add some commercial slivvers of your own for others to unravel? And remember, to dirnk cold Dutch beer on New Year's Eve responsibly.)
CA-C
TT-P
VUI
MSU
MCD
L'O
UBW
YUN
CHW
GIZ
KSW
YOP
IBM
AZD
GG'S
TIZ
SOLUTION NEXT WEEK
BB393 SOLUTION: Assess, possess, assassin, Mississippi, business class, messiness (or grossness), crassness, gutlessness, cross-dresser, criss-cross, Mission Impossible, passive-aggression
"