24 October, 2010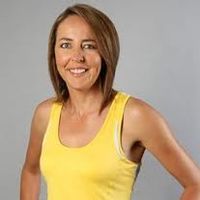 Netball caller, Liz Ellis is hiding in our Birdbrain title – BLIZZARD EMBELLISH – where her first name is plucked from the first word, and surname from the second. In the same style, ANTICHRIST JUDDERING hides Chris Judd. So now setting your sights upon the sixteen words below, can you reveal eight notable names? Words can come from any line. Only three of the eight are Australian.
approval brilliance chaperone charisma
charter fluidity frankincense gardenia
inevitable jungle machines matador
parsimony scarlet stamina tarpaulin
Can you dream any more?
SOLUTION NEXT WEEK
BB280 SOLUTION: ONE-way street, hit wonder, horse town, track mind, night stand, piece swimsuit, day cricket, trick pony, child policy, sided contest, armed bandit, stop shop(ping). So what other ONES fit the bill?