2 November, 2012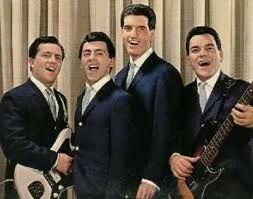 Two challenges to help you into the weekend, Dabblers. The first is about the bod, the moment I noticed that tongue and lung are rhymes. Then there's eye and thigh – and we can leave the sole alone, please. But keeping things clean (though I don't mind harmless slang): what else? Spine and hairline? Nose and toes? Can we create a list of ten?
Second challenge comes from Marie Salter, a long-time Wordwit solver. In her words:
"I set out to change from spring to summer to autumn to winter and back to spring by changing one letter at a time and rearranging the letters. After a considerable time I eventually came up with:–
SPRING singer miners simmer SUMMER muster mature antrum AUTUMN antrum martin retain WINTER insert string SPRING.
Sterling effort, though even Marie is reluctant about 'antrum', a bone cavity. Maybe MUTUAL or AMOUNT could sweeten the cycle, and reduce Marie's magic tally of 16 steps, from SPRING to SPRING in calendar order. How will your fare, friends?