14 August, 2011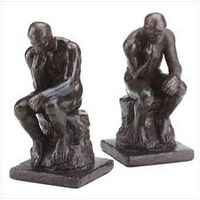 After so many chemical equations last week, let's get back to the literary end of the think tank.
In this Birdbrain, if I give you the 'bookends' of ten Australian novels (authors included), can you unveil the remainder of the shelf? EEFEM (KE), say, is The Eye Of The Storm (Patrick White), ETR (EE) is The Secret River by Kate Grenville. Now blow these ten secrets.
YP (NR)
RDA (RY)
TC (MN)
ENS (NH)
EEDE (IL)
O (DF)
YRS (FD)
EP (SS)
SK (SY)
EEEEN (NL)
SOLUTION NEXT WEEK
BB322 SOLUTION: NUMERATOR (Thanks to Ed Pegg for the puzzle.) While the bonus puzzle points to tennis star, Li Na (lithium + sodium)
"