30 March, 2013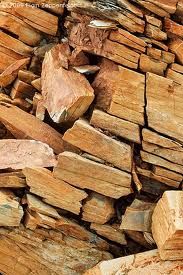 This was a tight night of boss music in three kickass sets, islolating seven separate medallists. Let's see how the gig went down:
OZ ACT
Two clear favourites in this home-grown slamdown:
BIFF = AC/DC; very loud clip [Pugnacious start from Mr Mojo Risin' getting 6 points/4 votes for his licks.]
SPONSORING = Backing Grinspoon's jam [At least Flea – that was me – gets some gold this week, with a 10/4 payout.]
OS ACT
A lot more squeezy up top this bracket, with a draw for silver:
ATHEIST = Faith No More is at the party [Phaic Tan puts his trust in anagrams for 6/2.]
HEAVY METAL = Intense, stirring lament on ultimate loss of Mercury [Bohemian Rap gets a 6/2 dividend for a stylish hybrid – my fave in this set.]
RESIST = "We're Not Gonna Take It" by Twisted Sister [But our winner among the Foreigners is Like a Version with a last-minute one-point vote from CL, earning 7/3.]
DOUBLE ACT
Three acts warranting a shout, including the amazing bronze feat of:
FRINGE = The Edge or Powderfinger? [Like never before, Like a Version gets 7 votes, all singles!]
ZINC = Heavy metal, perhaps Led Zeppelin, influenced Nick Cave [Ziggy shows zing with a cool code scoring 9/3.]
MWAH = Revamped Wham sounds like Kiss [But a vampish revamp from Cryptic Spice steals the smarties on 12/4.]
Turning to the roadies for some foldback, seeing how the players stacked up, the tally sees Atticus Fetch (2), Georgie Fruit (3), Milli Vanilla (6), Mr Mojo (6), Bohemian Rap (9), Slimboy Fat (10), Like A Version (14), Ziggy (17), Flea (18) and Cryptic Spice (21).
Congratz to the herbaceous one, and well done all melodists. No hard feelings to those in the rhythm section, scoring bupkis, as this eisteddfod was ruthless, with only two votes per bracket. But we gave rocked out with our genitalia in full flight, and that's all anyone can ask in this business.
A Storm spell next week as I slurp some Tassie oysters, then usual services after that. Have fun in the meantime, and remember: don't mix bubble baths with electric guitars.
"