17 May, 2014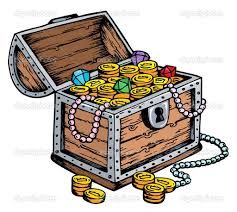 Fifteen financial advisors competed in the BUDGE-T Storm this week, from Red Briefcase to Keating, from Vanilla Option to Cigargate. And not forgetting JD and Gabrielle, who forgot to wear masks! We even had another handful of clue ideas coming via Twitter – this was a fiscal fiesta.
The game was to budge one T in Word A to make Word B. FORTES, therefore, would turn into FOREST, making my role as sole judge all about seeing the good for the trees.
Enough MC banter, Astle. Who won? Well, this was a line ball. I loved several clues in isolation, such as:
SATIN: Used furniture polish? [From Drove the Many to a Levy etc – sublime surface sense]
LOUTS: Empty lies caught out brutes [Stand-out clue, from the same source. Newsworthy and word-perfect.]
MINUTE: I'm reversing new vehicle just fine [Hockey Pucks Up – a good misdirection]
MARITAL: Conjugal trial problem after contrary morning [Who hasn't been there, Budget Smuggler?]
LATTES – Muscles around the disappearing middle. They can be skinny! [Elegant definition to dovetail the subterfuge, from Treasure…Err]
But my task was to handpick the primo pair. For twin class, I was mightily impressed for Forward Guesstimates for his/her duo:
TABLET: Models keep fit, and thin from apple?
ABLETT: Battleground rules second nature to him
Two sizzling snippets. But for topicality, finesse and quotable punch, I couldn't look past the double-whammy from a contributor called Debt, who wins the Fairfax omnibus for this ace brace:
ALERT – Warn of rate hike around late April
ALTER – Inaugural term structured around reform
Congratz, coiner – it's deft work. Let me know via Email your snail, and I'll forward the book your way, quickly, before postage skyrockets. And a big thanks to all committee members. A top-drawer Storm to salvage an otherwise sombre week.
"