1 August, 2014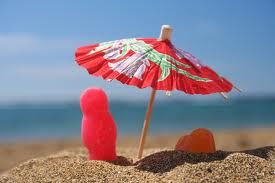 Pity the newcomer to English – our lingo can be a brute. You only need look at the promiscuity of C, a letter that alternates between a hard K-like sound, or a sibilant S-cousin. So what if we switch roles in familiar words to sound out new words?
CLIP-CLOP, for instance, would sound like SLIP-SLOP, just as DUCK would bob up as DUSK. The same sort of wangle would make Grainy lollies SANDY CANDY, or a meat dish would be a BACON BASIN.
As you can see, the soft- or hard-C can lead or follow. For this folly, let's ignore the CH/SH combo, and try to adhere to a matching sound, thus eliminating COUTH SOUTH, say, but okaying SOPPY COPY. A bit of fun. See what you can make of these openers:
DA1 – Scale gunk (5,5)
DA2 – Shoe craft (7,7)
DA3 – Punishing drool (10,10)
DA4 – Tender troops (4,5)
DA5 – 'Soft' finale? (4,4)
DA6 – Food as pay? (7,6)
Your answers, and your own attempts, are 'sordially' invited.