30 August, 2012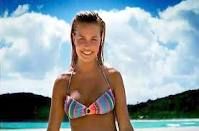 As you may know, I've been snooping the library backrooms these past few months, on the hunt for noteworthy crosswords: the bad, the good, the odd, the unique. And part of the fun is getting to solve some archaic clues – or failing to solve them!
Check out this word puzzle from the 1896 edition of The Queenslander, and see if you can figure out what the hell Ivy and Ruby are doing.
ANAGRAM
Ivy! Ruby never gets under the barb bar.
A town, a river, and a bay in Queensland to be found
Where for genial folk and sugarcane the district is renowned.
Any insight welcome. And feel free to camouflage another Queensland spot in old-time rhyme.