9 October, 2015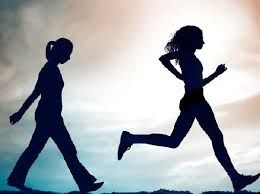 The what? Well, if we're being granular, the direct opposite of CANDID would be CAN'TDIDN'T. Or to massage the message a little: UNABLERENEGED.
That's our folly this Friday: to pick any word and provide the antonym-string of its components. Another example might be ARMSTART, the technical opposite of LEGEND. (Of course, ARM and LEG aren't pure opposites. There will be some licence in action here. A better switch might be ONSTART, calling cricket into the equation.)
Anyhow, you have the hang. Can you supply the flipsides of these combos? And can you create your own antonym chains? Let's target words only - no names or titles etc. Lack misery (Have fun).
DA1 - SLIMHIM (6)
DA2 - WALKDISEMBARK (9)
DA3 - COMEKEEP (7)
DA4 - JOINSLOW (9)
DA5 - HIGHUP (7)
DA6 - HAVEPLURALLY (8)
PS - Last chance to grab a ticket to my Riddledom riff in Canberra this Monday. The National Library is the ideal setting, and already 100 curious minds have opted in. Bound to be a great session, with riddles to solve & prizes to win.