2 May, 2014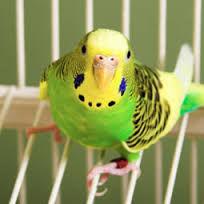 Today's title is the answer to the schoolyard riddle: What do you call a less expensive bird? Well, at least a riddle doing the rounds in 1982, when Marvin Terban published a book called Eight Ate: A Feast of Homonym Riddles.
This last while I've been researching riddles, a labour of laughter and wincing more than anything. But I thought we could reprise Terban's work with homonym gags of our own. Let's abide by the Q-and-A format, where you pose the riddle and we do our best to wrestle for the homonym pair.
What do you call a ship full of dogs?
Barque bark
What do you call an odious chicken?
Fowl foul
Ensure you precede your riddle with your byline and a number, so we can keep tabs of the conundrums. Names and proper nouns are fine, but answers must only be a homonym couple. See how you fare with this fair handful.
DA1 – What would you and I do to improve our garden?
DA2 – Where do you buy weird wares?
DA3 – What planet owns fingerprints?
DA4 – What did the craven playwright do?
DA5 – Who runs 'Horsham'?
Riddle us roughshod, old school.