16 October, 2010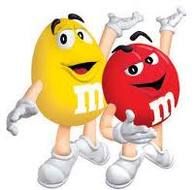 Less a storm than a pensive drizzle, which has always been my experience of religious instruction…
The Mary Mac Challenge attracted some 20 entries, from Mr X's Canon-ising of printers to DK's Mary Potter & the Seven Deadly Sins. We had Mauve playing Vatican mole, as JPR took a swing at MYKI – one part of a neat anagram, while philth lived up to his/her name with talk of missionary positions at the Australian Sex Party.
But after consultation with my cardinals, five pious promos were duly anointed:
Commemorative burger: The Big Mac-Killop [xobhcnul]

Coopers' limited release of Stale Ale and Mount Franklin's Wholly Water [Simon L]

Any major rain event of the season: Hailstorm Mary [Simon L again]

Delhi Games running the Marython [SJK]

Though the holiest of last week's holies, and winner of jubilee jujubes, must go to JD for the lolly stall selling MacKillopythons, Mar(y)'s Bars, Cadbury Rosary Chocolate Assortment and Mary & Macs (M&Ms).
Ave la vista.
"