7 August, 2015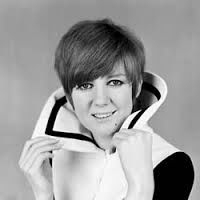 Trivia gem: the late singer Cilla Black was born Cilla White. She only changed her stage name owing to a newspaper slip-up. Which probably makes her history's only vocalist who owes her name to a typo, of sorts. Probably.
The bungle has inspired today's skylarking - this week's Friday Folly. What other names could have been altered by subeditor, becoming their opposite? And if such a blunder had occured, what new fate (or career twist) would await the luminary involved? For example:
Bill Extend - Shorten dumps politics to be a freelance builder on the black economy
Vin Gas - Fast & Furious 8 - The Quest For An LPG Outlet
Salman Walklive - trekking guide based in Darjeeling
Lady Sane - Gaga admits to being Aladdin's lovechild
Doff Draper - stripper on Madison Avenue
Feel free to toy with first names, both names, or combinations. I'll aim to have a go from Bendigo too. Have fun.