5 February, 2012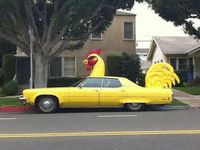 Squeeze a seven-letter word between each pair to make a string of two phrases. Short breaker, say, is short CIRCUIT & CIRCUIT breaker. Answers are in alphabetical order.
(And see if you can throw the horde with a few more pairings, with a seven-letter word as the link.)
car chicken
master eyes
blood pack
English surf
cold stop
rough python
small teller
loose pike
dog blower
SOLUTION NEXT WEEK
BB347 SOLUTION: Piazza, marijuana, misogyny, cauliflower, spryly, mugwump, bantamweight, advocacy. Albeit, virtuosos, betwixt, shibboleth, unwieldy, halcyon, verbiage, laryngitis, blitzkrieg (or possibly whizkid), eisteddfod. Other words may do the trick.