14 August, 2011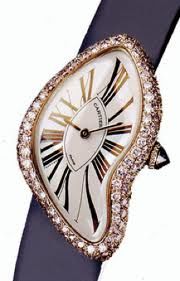 Karma was on the agenda last week, administering cosmic justice to the high and mighty with a single twist of the wrist. Hence Paul Higgins, the ABC weather guy, went from forecast to downcast with Paul Sighing (Sam), or racquet man Tony Roche reappeared as handyman, Tony Chore (RobT). More than 50 suggestions were lodged, and the picking was tricky. But here's a list of Zen zingers, with the week's best (and Lama Laureates) to conclude:
From Papillon to nothing on, Nudist Hoffman bares all. [Boniface opens with panache.]
From the mountains of Salzburg to… well, anywhere really!: Julie Wanders [EM proves her cosmic chops with a stellar Storm debut.]
From "Extras" to extras? Ricky Gravies [Poetic summary from SK]
Not very brave gladiator- Russell Cower [JD elegantly captures the flipside fate of reincarnation]
"… cryin' all the time" – Elvis Yelpers [Lol, Sam]
Viceroy to vice toy Quentin Cyber. [So good it sounds like an Artemis Fowl villain. Courtesy of RobT]
Newsreader to subeditor: Tracey Precis [Just because it sounds so groovy! Great work RV]
From Kind of Blue to pretty happy: Smile Davis [Loved RK's emotional swing]
A bronze Lama to Sam for his surreal tweak of time and art: Revenge of the pocket watch? Salvador Dial
Silver Lama to JD for embodying God's fall from grace: From football legend to pill – Gary Tablet
A gold Lama each for Em and RK, both budding Buddhists popping the Hollywood balloon with a resplendent bang:
From ooh-aah to blah-blah: Drab Pitt [Em, and…]
From The Wild One to boy next door: Normal Brando […RK]
Justice has been served with style and certain om-oomph. Praise on high for your work, and I look forward to all ascetics making a Storming resumption next week.
"