7 June, 2011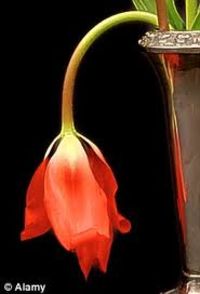 You've seen them before. Far too many times to count. Yet here they come again, the Cliché Clues of Cryptopia. The same old formulae, with the same hoary wordplay, leading to the same damn solutions. Hohum, and pass the ammunition.
Or the trophies, as this Storm could be your chance to be crowned King (or Queen) Cliché, by supplying the tritest of the tried recipes. Yes, that's the challenge. Instead of original gold, this Storm will be awarding pre-loved lead, the most familiar of the recurrent clues you've met as a solver.
Submit your nominations by way of the six common recipes (anagram, charade, container, homophone, reversal, double-meaning), plus a wildcard category, where the cliché may take a different tack, re-tramping such paths as deletion, pun or perhaps hybrid.
Here's a taste:
ANA – NOSTALGIA: Lost again, perhaps, longing for the past?
ANA – TULIP: Bulb lit up poorly
DM – PELT – Hide in shower
CHA – ANTWERP – An idiot in Belgium
REV – SMART – Nifty streetcars reversing
You get the drift. You should, as this Terra familiaris for any seasoned solver. See who can retrieve the most clichéd clue for each of the six recipes, with the seventh category yours to nominate. The tritest Stormer overall will win their own game of Which, once more offered by the munificent Mauve.
So scratch the grey cells, trawl the archives, tune the feelers, and drain the nadir of clueing cliché. This should be fun, in a groundhog sorta way.
"