30 May, 2011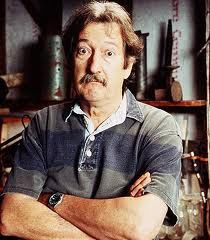 Just had to share that topical anagram with you, mixing the letters of MICHAEL CATON, the actor enmeshed in the carbon trading campaign, along with Climate-Cate. Major props to both of them, by the way, if this blog can wave a flag for a moment. Good to see some citizens – and two charismatic hirelings – create some counter-energy in the face of The Abbott & Barnaby Show, and the ulterior coal lobbies.
Enough tub-thumping. Time to rap a Wall Street Journal piece. The story looks at the hyper-newness of slang, how "yesterday's cutting edge is tomorrow's ho-hum". Click here to learn about rando and rickrolling, biffles and vertical coffins. And see how you fare in the 8-question quiz. (Honest truth, I grubbed out a miserable three.).
And what new words can we add to the endless glossary? I love the gimmick I caught last week, namely antiversary, being a commemoration of a relationship break-up. Or the word in today's Australian, to plip. Any takers? Pure onomatopoeia, of course. Plip is the new-century word meaning to unlock your car.
What more slang can we unlock? How about catonia, being the delusional trance suffered by Barnaby Joyce? Heard any coinages lately? All donations welcome.