15 February, 2011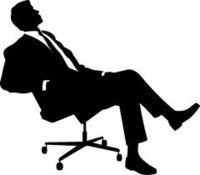 The DA blog has been online for almost six months. A tad early to blow the party poppers, I suppose, but what the heck. Our forums have been so feisty, the Storms so turbid, I'm keen to celebrate with a Clue-Crafting Open.
At first glance, this game may seem a household Storm, but with a bit of luck and a big favour, I'm hoping to enlist a star UK setter to act as the ultimate judge. Our challenge is to compose drop-dead clues for any of the 25 words so far chosen as Word of the Week. (You can see the full list by tapping here – with individual definitions an extra click away.)
Treat the Comments section as a simpatico studio, where we offer our own skulduggery, as well as helping each other to finesse the clues they bang together. By Thursday nightfall – the Storm's deadline – if each of us can handpick our own best THREE from the week (with the guidance of peers if needed) and this shortlist shall be forwarded to our mystery UK guru.
To make a start:
BALDACHIN: Unlocked a feature canopy?
MYRMIDON: Die Hard supporter discussed Christmas present with bloke in the field
BOGART: Legend of noir graffiti?
OCHE: Circle a red line in darts
Feel free to submit clues you've already crafted for Words of the Week before now – or go wild with new stuff. Here's where we all start from ground zero, your humble host included. And let's see if we can't create a dazzling shortlist, and may the week's best compiler prevail!
"