5 November, 2011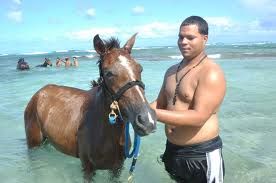 We hit last week's Cup Storm at a gallop, and kept the pace (and class) till the photo finish. Loved so many of the skewbald tangents, with some extra sleek anagrams, and deft couching of some difficult letters. But as pledged, I've sifted a fine field down to the top three – with these dazzling also-rans to begin the recap:
TULLAMORE: Revolting gypsies clothed in fine fabric [If it wasn't for the annoying offence that 'gypsy' can attract nowadays, I'd be even more smitten with Boniface's hybrid.]
DUNADEN: Nude and disorderly [From the same stable, coz it made me smile. And crosswords should be about two things: aha and haha.]
RED CADEAUX: Missing Eve, Ed Devereaux about to get Skippy [More smiling, this clue courtesy of RobT, with a sustained pop-cult allusion. Lovely stuff.]
RED CADEAUX: Axed a crude rendition [Same horse, different trainer. JD finds a snazzy anagram, with nothing crude about it.]
JUKEBOX JURY: Witchcraft around half-kept punch lines [Wow One Wheel – that is a very adept deconstruct. Did I read somewhere you're 14 years old?! Your potential is terrifying.]
MOYENNE CORNICHE: Adrift on my incoherence [What I just said. One Wheel redux.]
THIRD PLACE: MOURAYAN: 'Your' a man? Wrong! [May seem tame at first blush, but Em's clever solecism, can also act as a perverse &lit, since the answer is a horse. Think about it. Guaranteed to grow on you.]
SECOND PLACE – LOST IN THE MOMENT: Fat seal ash [Or 'at sea' in 'flash', from the bountiful Mr X. Just as clever as Sam's matching tack for the identical GG:
EQUAL SECOND: MG? One in ute! [Or 'gone' in 'minute' – pulled my hair but couldn't split 'em. Can you?]
BUT FIRST: AMERICAIN: Usain Bolter? [SK pushes the limits by using definition, and by welding the charade into one unit. I can't go past it, and nor did any other thoroughbred. A dazzling contrivance.]
Disagree? Feel free, and vote for your own fancied champions. All ten nags on display could have their day, or maybe another stallion from the pre-selection. Punters, please vent. And thanks to all syndicates for a memorable day in the sun.
"