23 November, 2017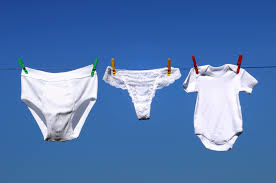 In case you missed the memo, I'm off the grid till Christmas, traipsing Bosnia and Herze...Herza...um, thereabouts. But that's no cause for the blog to skive, with a delectable serving of clues handpicked from 2017.
In the first of four rounds, see how many you can solve off the bat, hinting at your accomplishments in the Comments below. Or blabbing, if you're alone in your inspiration.
Then see if you can contrive a clue for the same answers, just to prove you did get the answer and/or still have the clue-mongering mojo. Enjoy.
1. Brexit not a disaster? It's very costly (10) [Picaroon]
2. Evidently living wage perhaps getting cut? Then object (9) [Times 10998]
3. Lawman put pressure on family involved in crime (9) [Times 11025]
4. Candid in flyer? (5-6) [Paul]
5. Extremely daring unmentionables! (7) [Nimrod]
6. Champion winning in game (7) [Tramp]
7. Old doctor content to leave Indian root (6) [Times 10980]
8. Trunk call doesn't have everyone present (6) [Times 10985]
Share your eurekas and alternative clues below.