15 December, 2017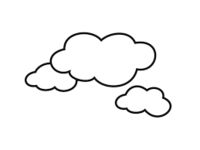 Penultimate bunch of eight, celebrating the finest in Cryptopia 2017. How many will you nab at first glance, or second glance? Or will you need a big hint dropped by your fellow solvers below?
Gotta say, Nos 4-6 are ingenious. Damn - they're all good. That's why they made the list!
As a last hurrah, who can make a chic alternative to any of these, responding to the same answers? And if I don't get a chance later: a happy X to all Xworders.
1. Clubs seals and we'd get hides (4,5) [Times 10972]
2. Child allowance kept economy active (6,5) [Arachne]
3. One holds nothing back where it's easy to be anonymous (6) [Sunday Times 1062]
4. Fall back drunk, having swapped hands twice (7) [Times 10963]
5. Try getting popular on Twitter? Sad (5-7) [Tramp]
6. Tyre here heading for blowout, given external force (7) [Paul]
7. Sound is a little faint, actually (6) [Anax]
8. Simplified drawings of clouds over Indian city (8) [Arachne]
Share ideas and huhs and rival clues below.