27 December, 2017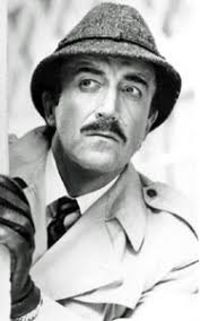 Your final tranche of ab-fab clues, harvested from the year's crop of British cryptics. Some you may have met, if you're an addict, while other will test how deep your addiction goes. Note: the final pair are both intended for DOWN solutions.
See how many you can crack solo, then consult the Comments for the hints of fellow travellers. Or relish the alternative clues for any of the same eight answers. Savour'm.
1. Attire worn by bishop? (7) [Times 11026]
2. Congestion likely here: take train (5,5) [Times 11031]
3. He wanted bottle of cordial, only laced with whisky (8,4) [Picaroon]
4. Like Inspector Clouseau's awful jewelry? (8) [Puck]
5. Axes cut perfect instrument (9) [Times 10960]
6. Competition winner awarded an Apple iPod, or the alternative (9) [Beet]
7. Transient supporter turned up to invade pitch (8) [Arachne]
8. Lie with young woman on top (8) [Vlad]
Dole out condolences, or braggadocio, below. And who can craft the niftiest alternative clue?