30 December, 2015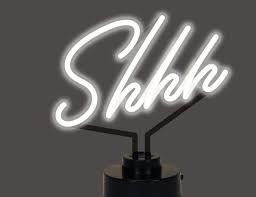 You may have struck these Brit clues on your own steam. Each one stems from a recent crossword from that fair isle, attracting plenty of nerd-love from your blog host. Some you'll find a breeze to solve, others will need some forum confabbing - but all ten are classy creations. Enjoy them - and a wonderful clue-cracking new year to all solvers.
1. Shh...it's after midnight! (5,5) [Puck channels the Santa suspense.]
2. He'd possibly committed theft? (4-6) [Puck again. Toughest clue in the list - but good.]
3. Not threatened with fine for criminal activity (4-8) [Further felony, this one from Times 10438]
4. Links backbeat and gritty vocal (4,6) [Our own SK in a clue he'd crafted this year. A classy cocktail.]
5. Must've? (5,7,2,3,3) [Tramp's own favourite clue - a stellar rebus.]
6. Performing great act of wickedness, one is expelled from halls (7) [Key clue in a recent Arachne themer.]
7. Clean without water (4) [Love this Sunday Times sleight - it's neat.]
8. Work out initially what gym costs? (7) [Times 10426 lends fresh lustre to a familiar word.]
9. Preparing to twerk after rest (8,2,3,4) [Louche marvel from the Indy's Donk]
10. He wrote fliers in dynastic style (6,9) [Paul at his Pauline best]
Share your answers, hints, and rival clues (for the same answers) in the Comments below. And here's to a buoyant and brain-teasing 2016.