22 December, 2016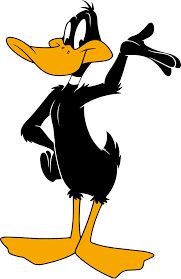 Here's a bunch of delicous clues drawn from a Guardian collection, a volume I solved while touring India over the last month. Can you crack the lot? (Some will need a bit of brainstorming in the forum to unravel, believe me!) And feel free to compose your own clues for the same solutions.
More importantly - merry X and have a great 2017. My thanks for all your genius and levity over 2016 as well, as the DA blog enters its slowdown mode across the summer holidays. Ready for some finery? Here we go:
1. Making light of swimming centre with two shops (14) [The late, great Taupi]
2. It's not this that's exceptional (9,4) [Orlando]
3. What makes whiskies all the same? (5) [Araucaria]
4. Garment of polyester, not cotton (7) [Araucaria - a clue I praised in Puzzled]
5. Daffy Duck waddles at a funeral pace (4,4) [Brummie]
6. They'll shift cases, so one may arrive at Skye (5,4) [Puck]
7. Sleuths retreating in wind will part (7) [Araucaria]
8. Schedule back-breaking crash at movie's finale (10) [Taupi]
Savour the set, and have a peaceful, puzzleful festive season.