11 January, 2011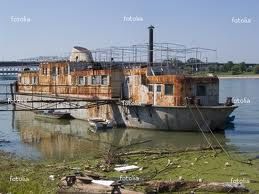 After a week's break, here's your next instalment of vernal clues – the best of springtime, 2010. See how many you can unravel – sharing your triumphs or bruises in the Comments. Then when all six are solved, muddle the SIX INITIALS to spell a seventh word – and let's see who can cook up the best clue for that extra word.
Branch that is not on fire (8) [Cincinnus]

In dark, confused with how one's doing (9) [Times ??]

Ship quietly corroded in stream (9) [Brendan]

Drawn into dumps for retirement years? (9) [Times 8791]

Person after death's represented here?! (9) [Phssthpok]

Galleon viewed by crossword compiler eventually (3,2,4,4) [Times 8789]
n"