26 December, 2012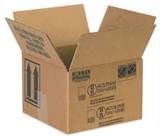 Merry Boxing Day all you word-box lovers. (Today should be the International Day of the Crossword.) Below are the rest of the vernal best, six clues plucked from the last three months. See how many you can crack – gaining and giving hints in the Comments, as two or three of these are very tough.
Then for your finale, can you create clue for the mystery word, derived from mixing the six penultimate letters?
Fish caused trouble for surfers (5) [Enigmatist]
Virginia just like Texas, apparently? There you have it (5) [Times 9377]
German male's trendier, embracing love without being a great lover (4,10) [Times 9462]
A pop star ultimately out of contact (4) [Times 9399]
Tanks shelled plaza, smashing area round about (7) [Times 9424]
Fried bread and cornflakes available for consumption (7) [Times 9453]
Solve all six – with help below – and then clue your mystery word.
CLUES OF SPRING II ANSWERS: 1 Erase 2 zip code 3 train shed 4 obi 5 contagious 6 packed lunch