16 April, 2011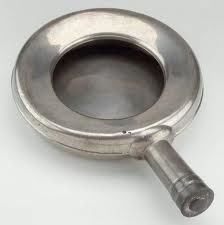 Summer is done, with only the summary to come. Ten of us spent the ten days unpeeling the pick of summer's clues, and shaping clues of our own. While other players came and went, it was the most tenacious (including Mr X, and RK partway) who went the distance, submitting their best five on deadline. Word by word, here is the winner per clue:
RACIST: Supremacist lacking taste and measure! [Boniface set the pace with a sublime &lit. Special mention to RK & Peta for two fine hybrids, plus SK for his portrait of xenophobic France.]
BEDPAN: Plot to seek gold where you may do your business [JD invokes seed capital where only ordure exists. Also like Peta's definition 'invalid place to go', DC's gutted dump and El Pez's use of desperate.]
SPIRIT: Headless, is it seen around epitaph when upset? [El Pez awakens the ghost of Ichabod Crane with eerie elegance.]
SPIRIT: Damaged Spitfire loses fuselage casing resulting in fire [Equal billing for Boniface. My lone qualm lies with the fairness of 'fire', but the imagery is technicolor.]
MILDEW: I'm lewd, perverted…but I grow on you [Just like SK's clue grew on me. Also adored Peta's idea of breaking the mould, and Mr X's wild whim with Oscar Wilde, which grew a little too wordy.]
PAMPAS: Pete Sampras loses set replayed on grass [SK again, with top-seed wordplay, as tough and tricky as the Sampras serve. Applause too for El Pez's parental embrace.]
Tallying trophies, with top spot earning 2 points, and a running mention just the one, we see SK sitting high on the summer heap with five, then El Pez and Boniface on four, with newcomer Peta showing a wildcard flair on three. Thanks for a great summer send-off. A "standard" Storm on Tuesday.
"